Pendant notre mois à Bariloche, cette route revenait regulièrement comme la prochaine étape logique de notre périple. N'ayant pas forcement de plan nous nous sommes laisses tenter, accompagné de Solène qui entre temps a largement eu le temps de nous rejoindre.
During the month we spent in Bariloche we heard this name quite often "La Ruta de 7 lagos". It did sound like the next step to follow post Bariloche. As we did not really have a plan we thought this will do. And then we started this famous road with our friend Solene met in El Chalten.
 Improbable route sinueuse en Argentine oú sur des kilomètres, de ripio (route non asphaltée) vous croisez des lacs bleu azur a perte de vue. Un ciel bleu. Des pins.
Allez tout n'est pas si bleu. L'eau provenant des glaciers est peut-être a moins de 15 degrés.
Quite an astonishing road where you go for kilometers between turquoise lakes. a blue sky. and pines.
Ok there is a minus, water in the lake is quite often under 15 degrees...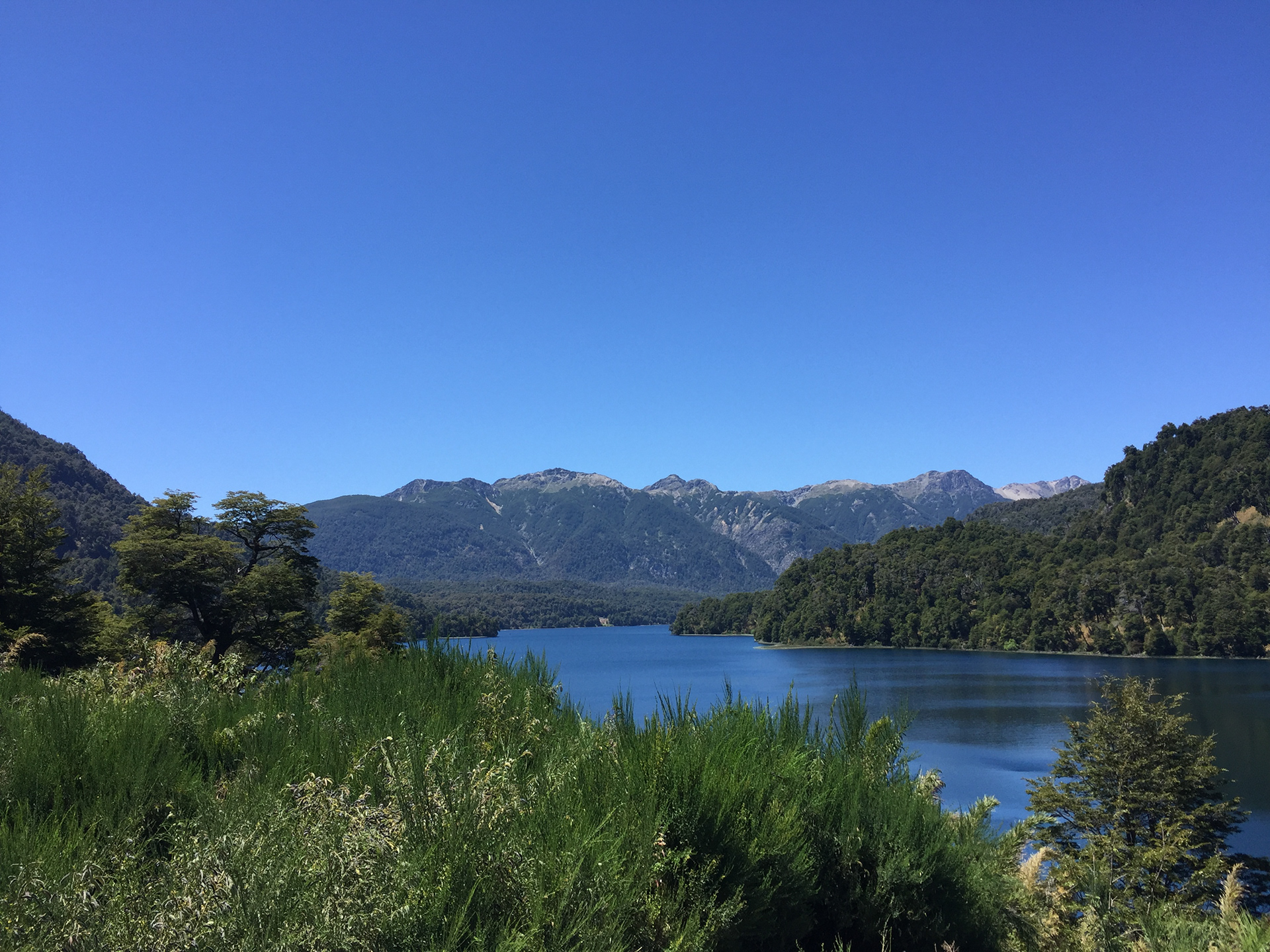 Nous y avons passé 15 jours. 15 jours de bivouac seuls au monde où nous avons découvert la vraie van life (vaisselle dans l'eau du lac, pêche infructueuse…).
We've spent 15 days there. 15 days where we've slept in places with no one else around. Just our 2 vans. We've experienced the real van life for the first time. Wash your dishes with the lake water, fishing during the days...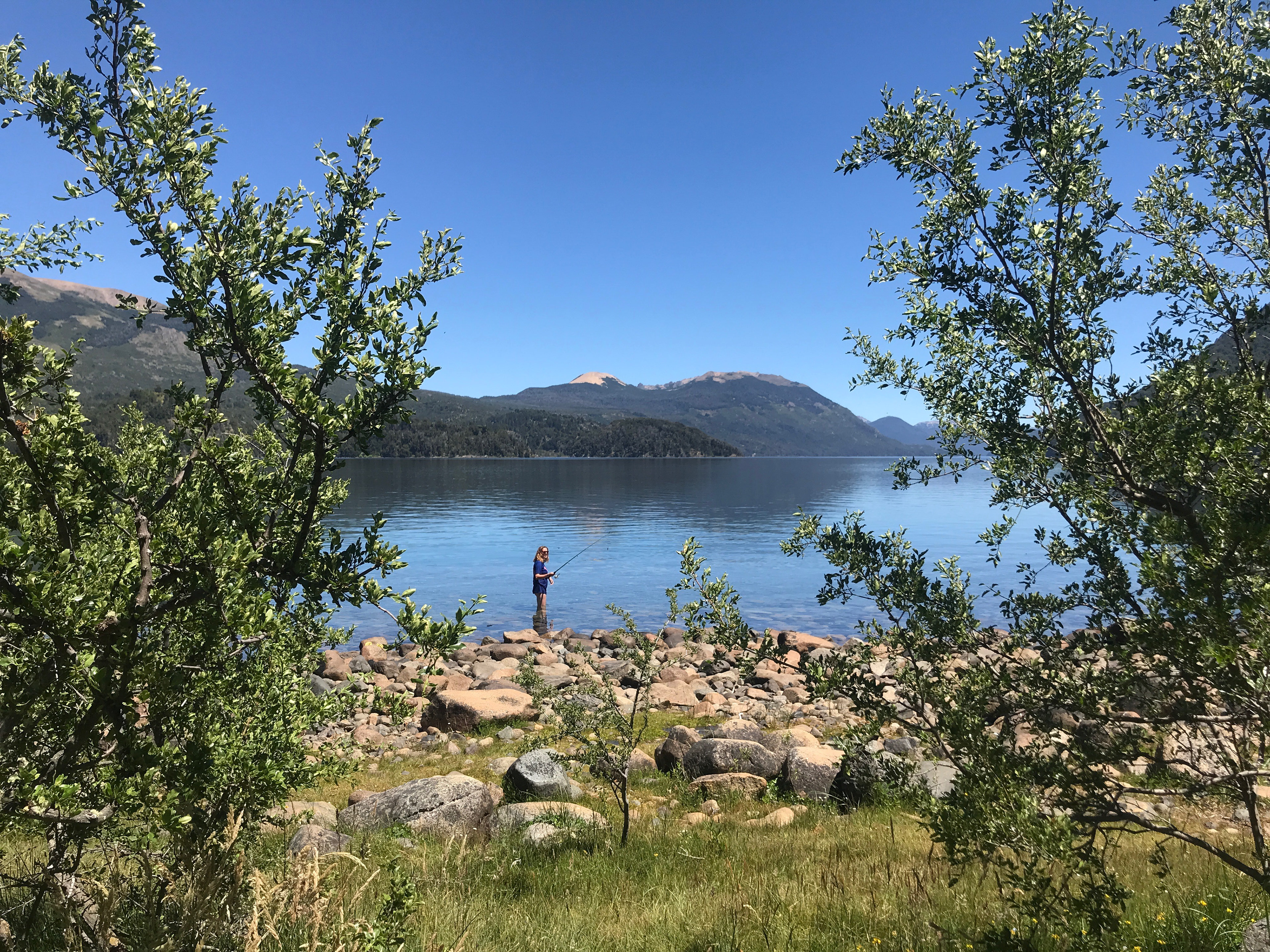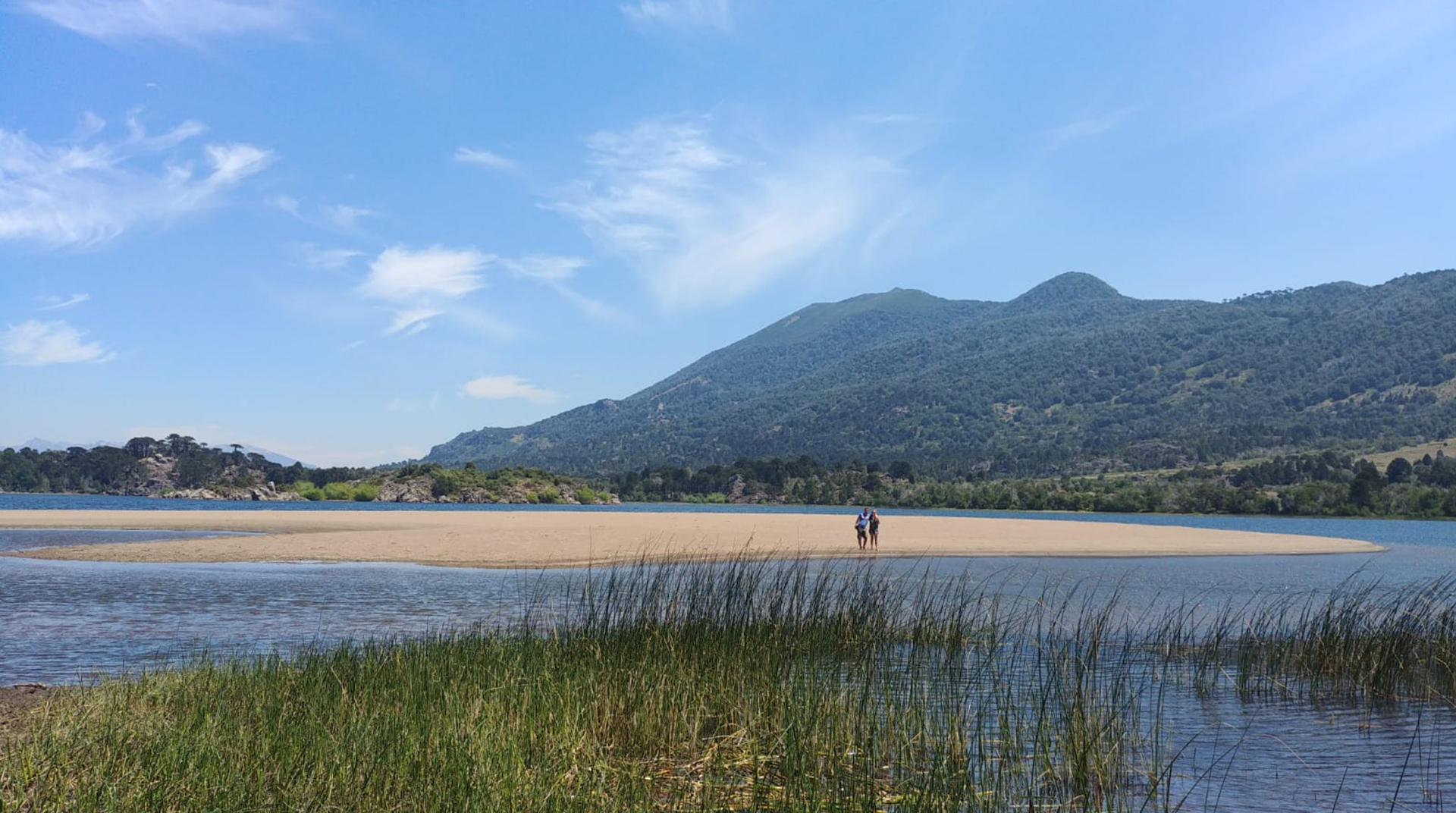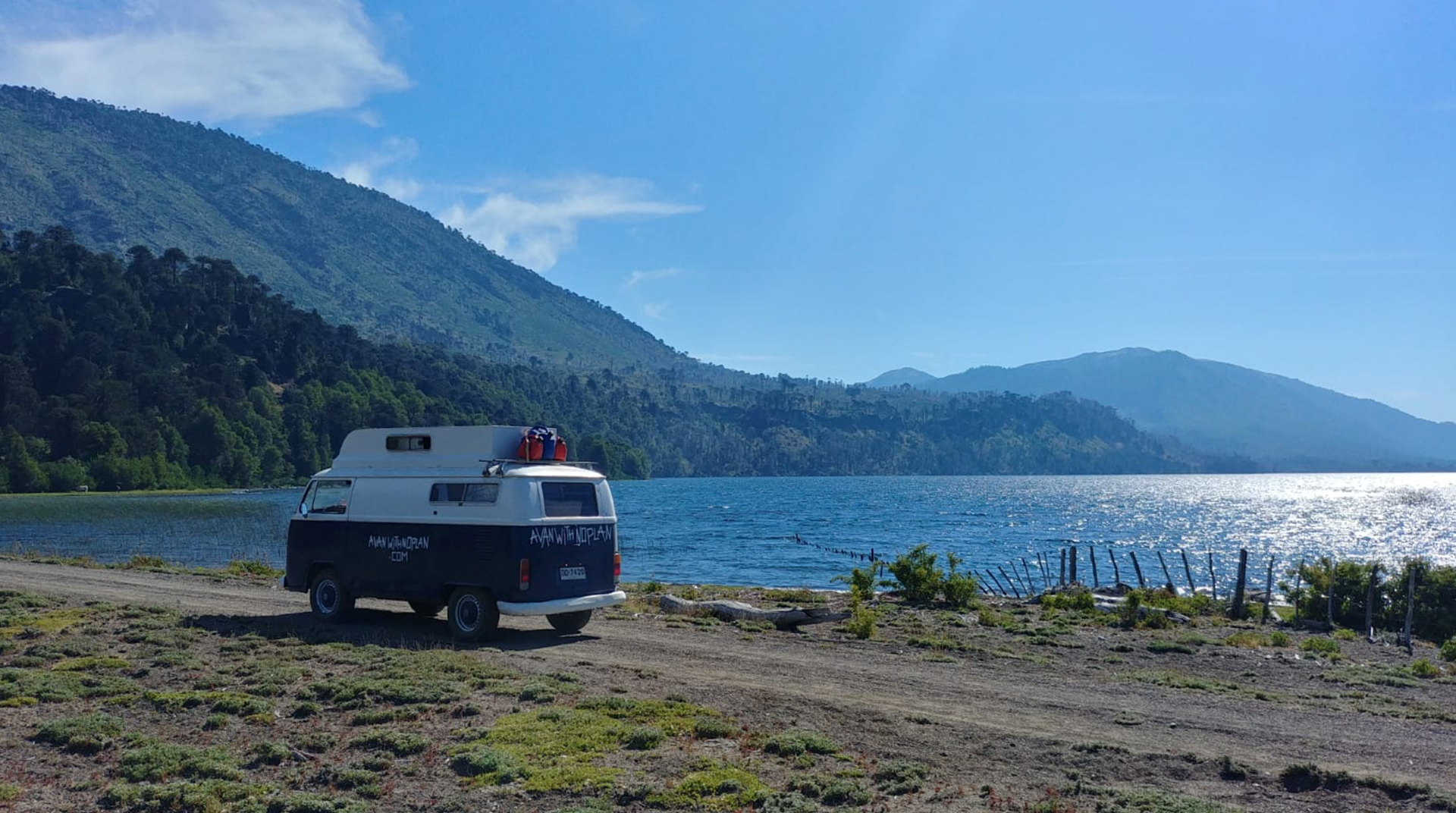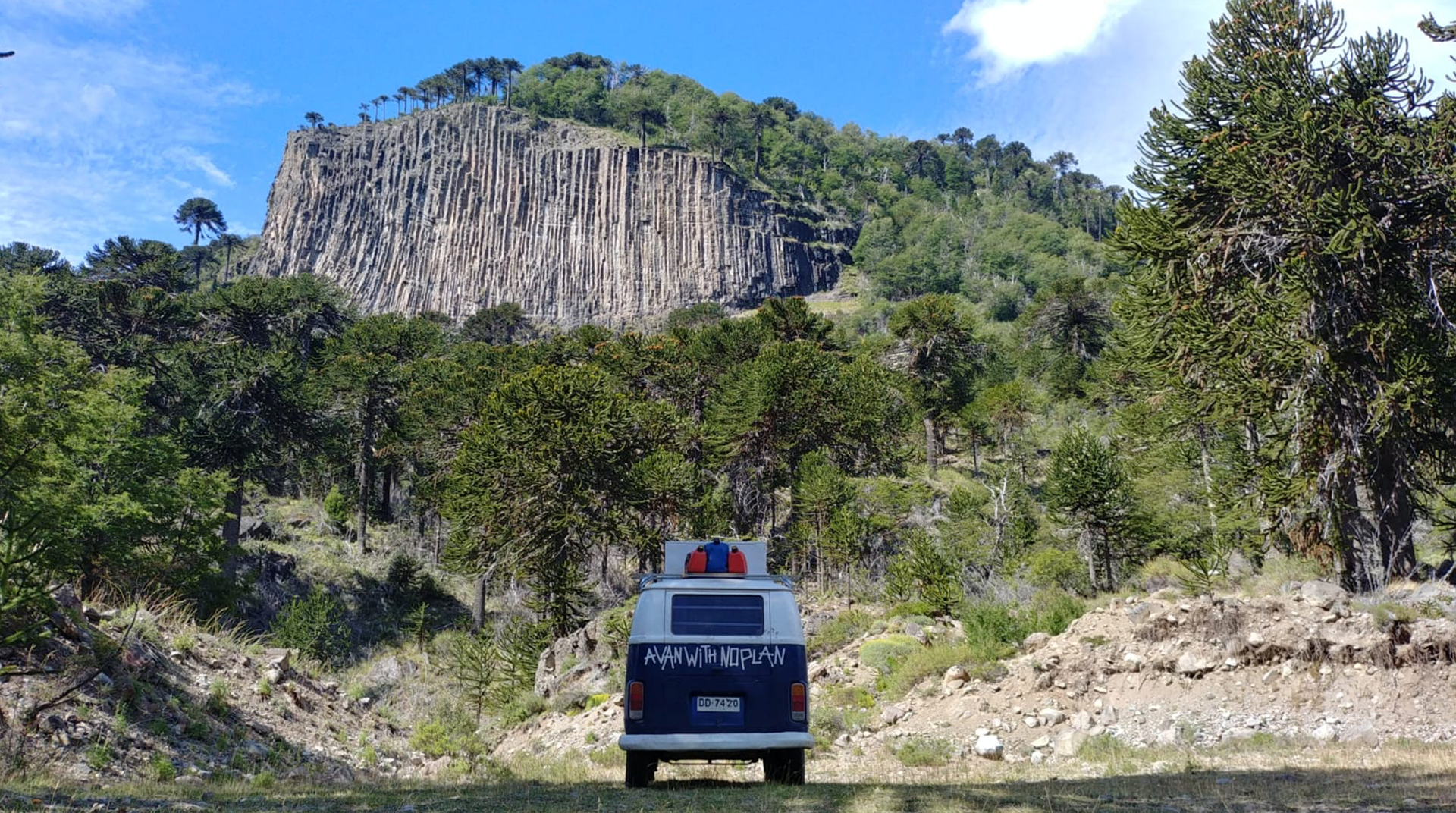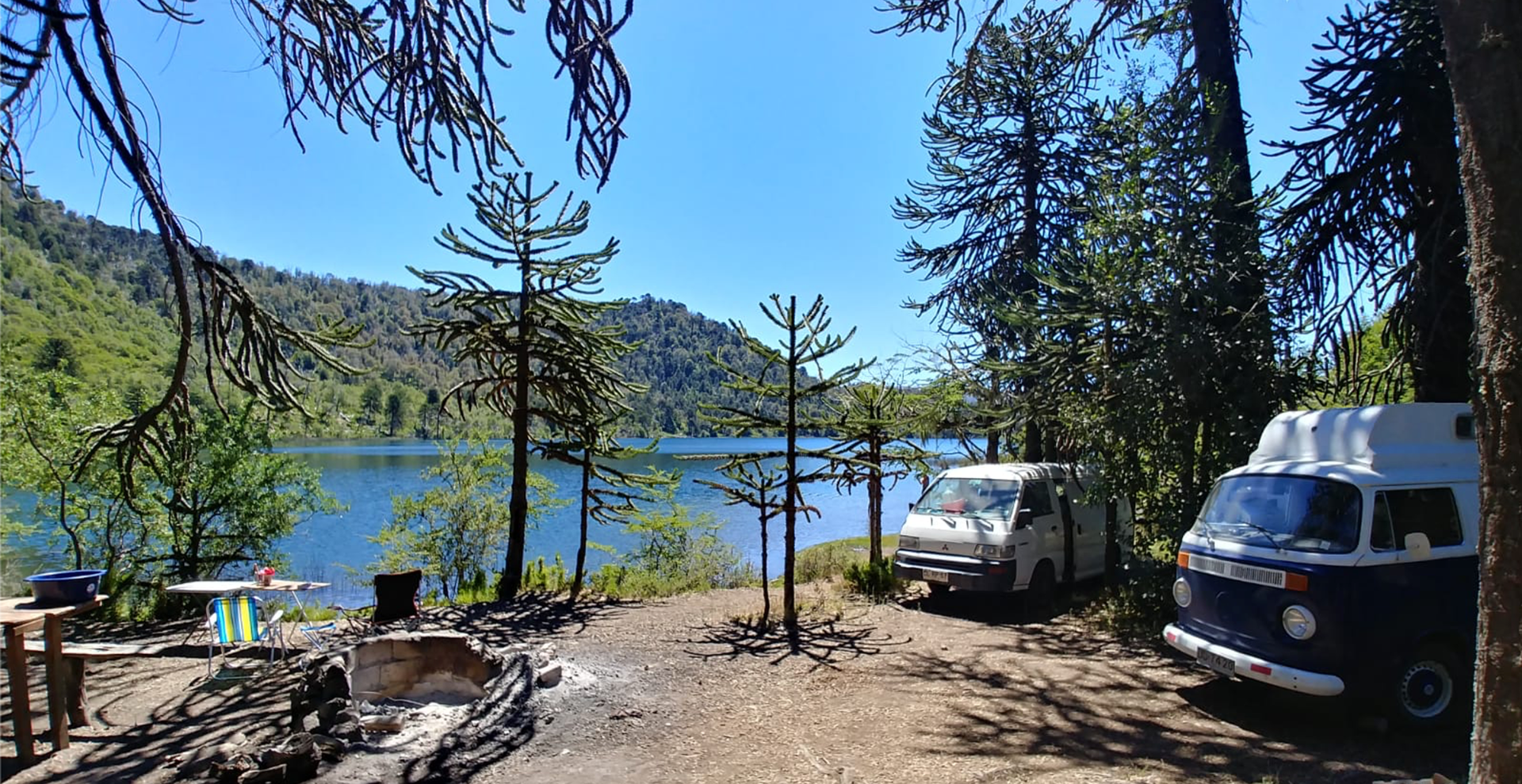 Bon pour pas s'ennuyer on a aussi fait une petite vidange improvisée en chemin et réparé un cable d'accélérateur. Amaury peut aujourd'hui nous faire ca en quelques minutes...
And because we did not want to get bored we got some troubles along the way. But now we can deal with it. Change the oil not a problem. Make a new accelerator cable, Amaury can get you a new one in a few minutes...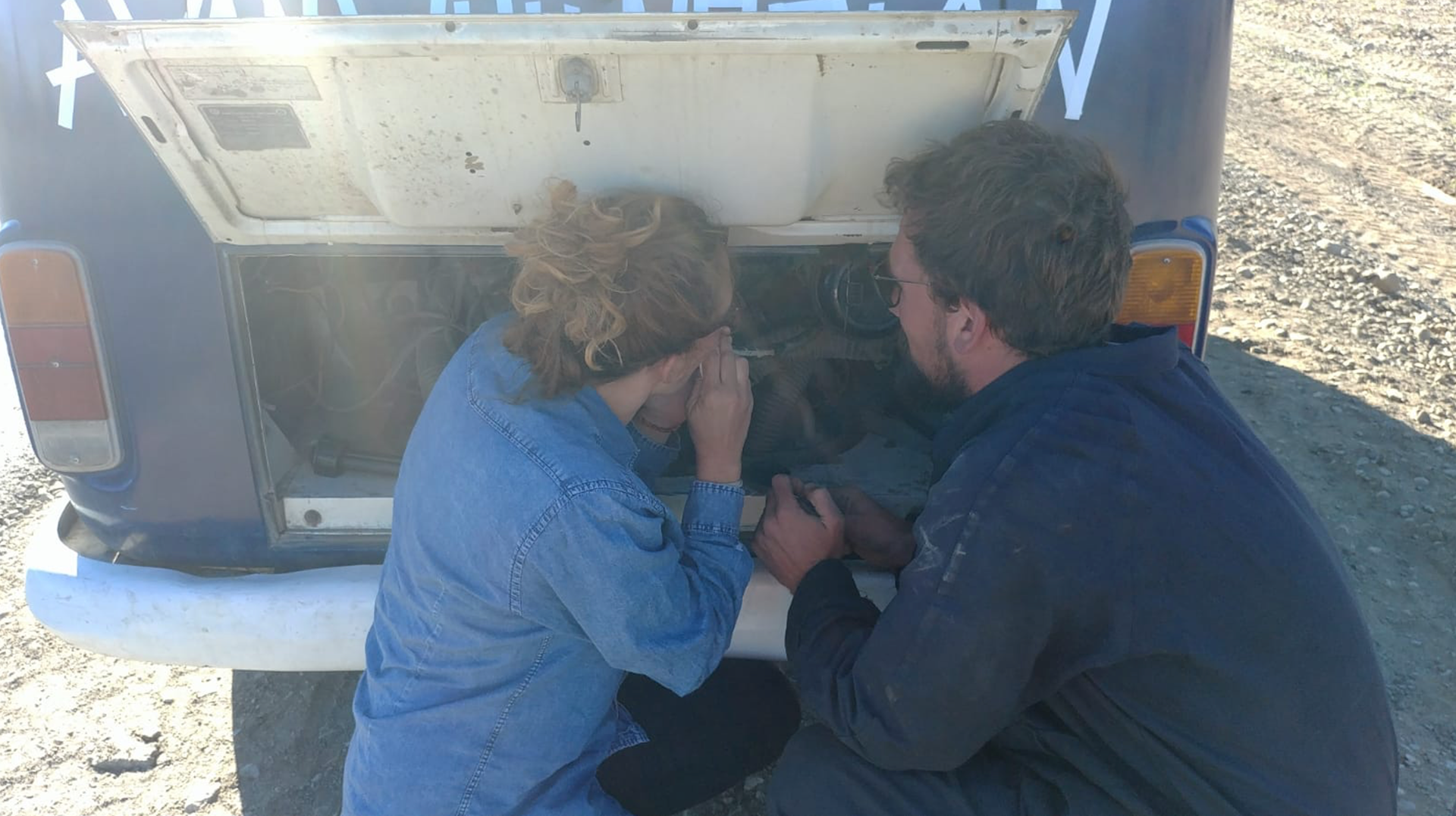 Et puis on peut reprendre notre route.
And then we can get back on the road. Easy peasy.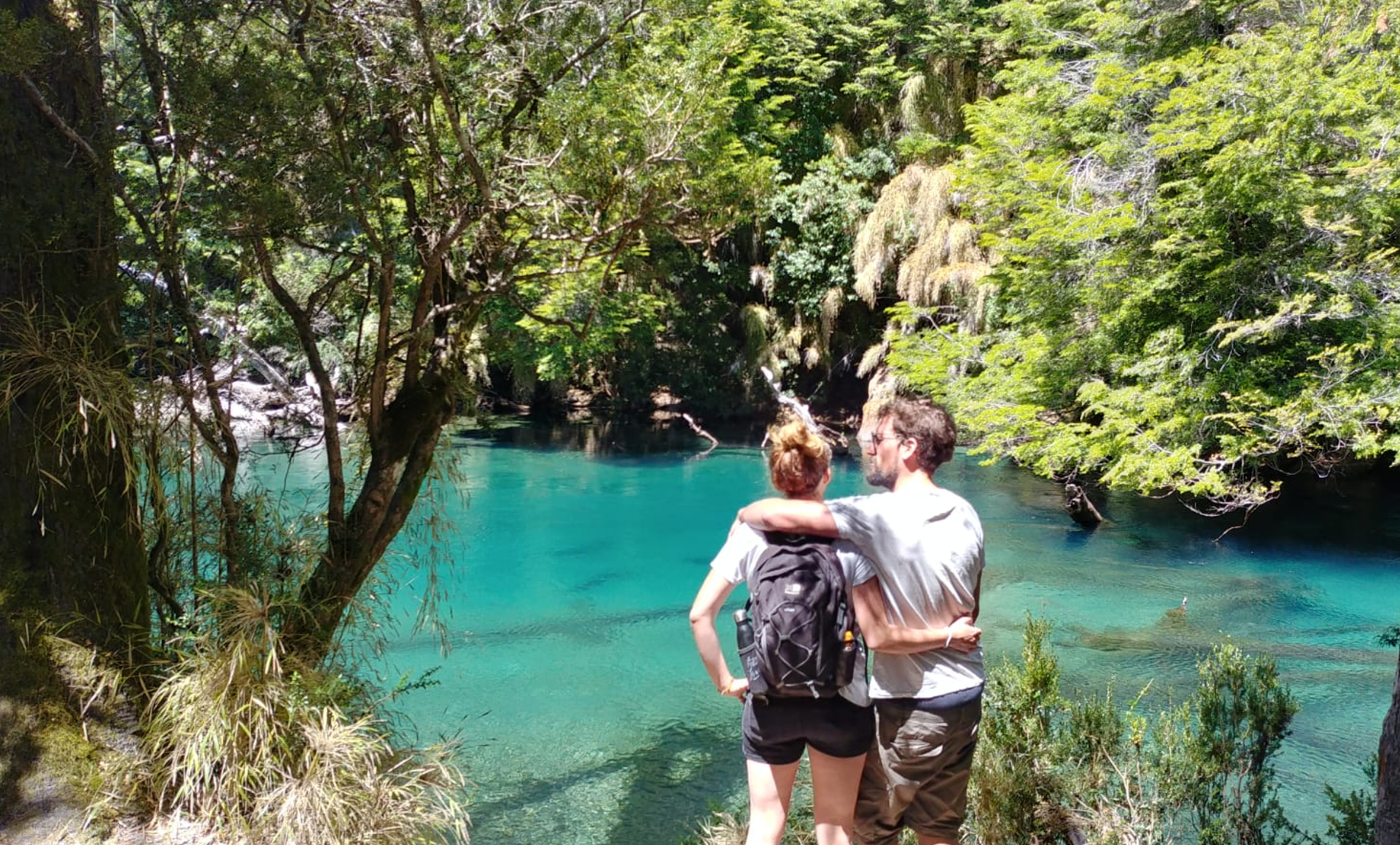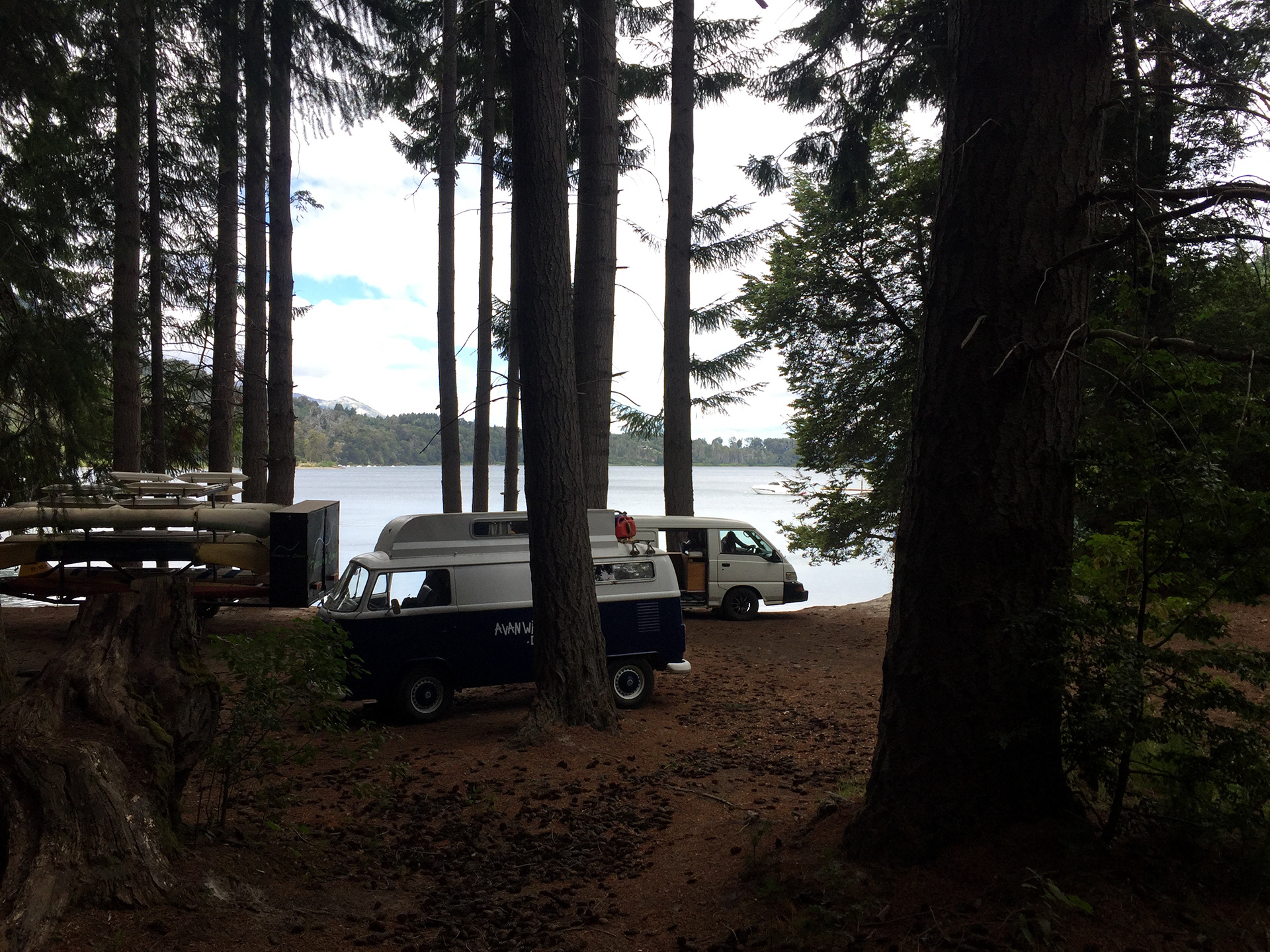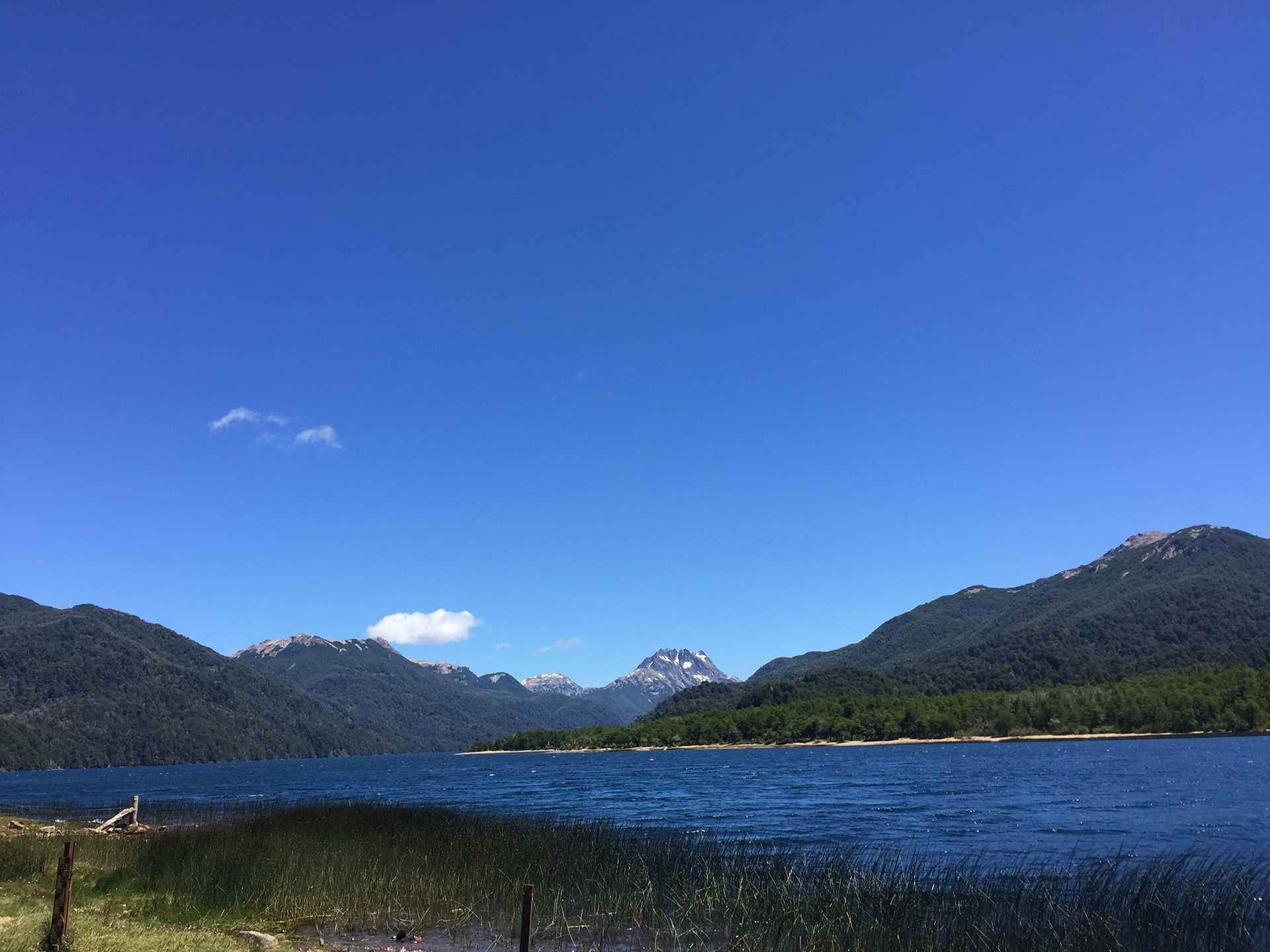 Sur cette route nous avons brièvement croise d'autres voyageurs en Kombi : Darle La Vuelta. Willy et Flavia en quelques heures ont partages avec nous leurs histoires, leurs recettes et leur créativité. Flavia peint elle-même des matés qu'elle vend. Elle m'a ré appris à faire des bracelets brésiliens…
On this road we even met some other Kombi Van lifers: Darle La Vuelta. Willy and Flavia in a few hours shared with us their story, their recipes and they love for creativity. Flavia paints maté cup which she sells. 
Voilà en photo ce morceau de notre route.
On a depuis retraverse la frontière pour passer au Chili et faire notre révision technique que nous avons passé avec succès (au rattrapage).
In a few pictures you will see this part of our trip. Since we crossed the border back to Chile to get our Revision Tecnica! Which we passed (the second time only).